How I Discovered Behavior Analysis and Why I love it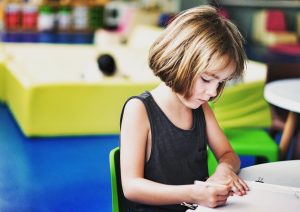 I first encountered Applied Behavior Analysis (ABA) in 2003 while I was working on my Bachelors of Arts degree in Dance at the University of Minnesota. I was also studying American Sign Language and saw a job posting looking for someone with sign experience to work with a young girl with autism. I had a lot of experience working with children so I decided to give it a try. I worked with a Board Certified Behavior Analyst (BCBA) and quickly realized that ABA was a complex science that I wanted to learn more about. I was amazed at the effectiveness of this method of teaching. It was incredibly rewarding to work with a child and be a part of their progress; I was hooked. I continued working with children with autism for many years in Minneapolis, London and Madison.
When I began studying ABA for my Master's program I realized that this science was more far-reaching than I had realized. It wasn't just for children with autism; it could be applied to everyone! The science of behavior applies to all human behavior. I started to understand how important the environment is in shaping behavior, including my own.  I realized I could use the technology of Behavior Analysis in my family and to achieve my personal goals. I applied these strategies while working on my Master's degree, one class per semester while being a full-time mother to 3 small children and dancing professionally. I basically completed my whole degree during my kids nap time and after their bedtime over several years.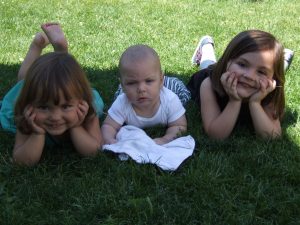 I have always had a deep curiosity for why people do what they do. The more I continue to learn about Behavior Analysis, the more I love it. Behavior Analysis has helped me understand people, and the systems of power in society. My personal judgments of others have diminished and been replaced with an analytic curiosity of the variables that shaped their behavior. Behavior Analysis has given me a glimmer of hope for how we can improve some of the devastating problems in the world. Most of the world's issues are in some way related to human behavior and we have a science to understand and improve human behavior! In a world filled with problems and an overwhelming amount of information, science is our best tool.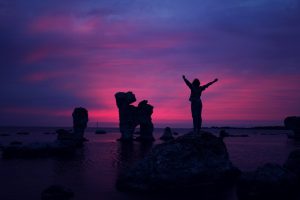 I'm grateful to find myself in a career that requires both scientific and creative thinking. Being a Behavior Analyst requires a certain dichotomy of skill; you must have a strong knowledge base and analytic skills but also the ability to creatively problem solve to find real-life solutions. I love having a solid scientific technology to apply to helping people experience measurable improvements. I enjoy working with people; seeing what their lives are like and finding the common ground that we share as teachers, parents, and humans.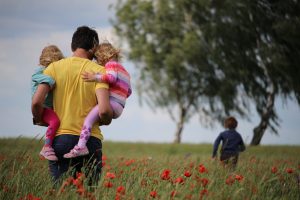 I have experienced the benefits of using the principles of Behavior Analysis in my personal life, as a parent, and during the time I was organizing a cooperative community school (parent-led homeschool cooperative). I see the opportunity to help others who work with children in various settings apply these skills. Parenting can be an overwhelming job without a clear instruction manual. The amount of parenting information available can be daunting to sift through. The benefit to understanding the principles of ABA is that they are based on decades of research and there is actually experimentation and replication to prove what is and is not effective. Understanding and shaping behavior can be very complex and something that parents often need support with. This includes parents with children with special needs and parents with neurotypical children; supporting parents has an expanding impact to the whole family unit. The application of Behavior Analysis has huge potential in this area and in so many more.
I have also seen the benefit of using Behavior Analysis to shape behaviors around health. Several years ago I experienced some challenging health issues. While working with a functional medicine doctor, I was able to identify some of the causes of my health issues and then make some behavior changes in my life to significantly alter my health outcomes. This made me very grateful for the tools to understand how to shape behavior within myself (self-management) but it also made me realize there are probably many people that could benefit from behavior services to address health related issues.
My vision in starting Create Behavior Solutions is to provide quality services and to disseminate the science of Behavior Analysis to a wider population. I truly believe that this scientific approach to behavior can have huge benefits across a variety of people.  I hope to use my experience and skills to help others find real solutions to improve their lives.